Sometimes, your home just needs that little extra flair, something to really make it complete. A house isn't a home until it's your own, so the saying goes and the right decorations, ones inspired by what you like, can help with that. For example, if you are a fan of the amazing design artistry they can bring, sprucing up your home with some quality tiles could be just what the doctor ordered. Whether its kitchen tiles, bathroom tiles or any other kind of tile that there is, you'll want to buy them from a reliable company that can deliver when it promises quality. The English Tile Company fits that description very nicely.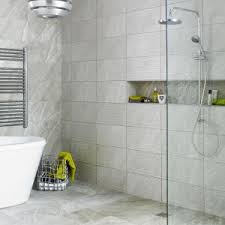 We take pride in our stock. We have one of the finest tile choices available in the UK. When we say we have one of the biggest ranges of tiles, we aren't kidding. You will be amazed at the variety that we have available here. One of the other useful things about tiles is that cleaning them is easy, especially when compared to other types of wall or floor covering. This gives them a function in a place where muck is likely to spread, like in the kitchen. It is this combination of style and functionality that makes tiles such a fine house improving choice.
You don't need to feel intimidated by the sheer amount of choice either and this is for a number of reasons. First of all, there is no need to scroll through every page in order to find what you're looking for. All you have to do is use our search engine, typing in the key word or words that best describe the product you are looking for. Secondly, if you have some idea of what you want, but can't seem to find it on our site, we will be happy to provide you with some assistance. Just get in contact with us and describe your preference, we will tell you if we have it or anything similar in stock.