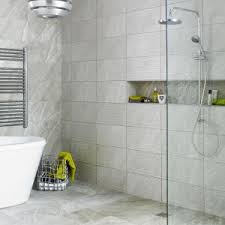 Tiles are a fantastic addition to a property in terms of style and aesthetics but also offer other valuable benefits that you may not realise at first. Most importantly tiles are far more durable than other floor and walling covers, meaning you will need to replace them less often than alternative products. This makes your property much more sustainable and keeps your expenses down.
Tiles are also much easier to keep clean and maintain. When they become dirty you can simply wipe them clean with a cloth and they'll be quickly back to their sparkling best. Tiling doesn't lose its colour as it ages and won't fade if left in the sunlight. They also offer much better protection against moisture and dirt. The only real maintenance they need beyond an occasional wipe is re-grouting every few years.
If you're looking for quality tiles at affordable prices you can find an amazing range at The English Tile Company. We are passionate about tiling and seek to offer the best range available in the UK. We have walling and floor tiles to suit every room inside a property. We even have floor tiles for external spaces. A full range of colours and styles is on offer to ensure we have something for every style.
You can browse our whole collection on the website and place an order if you find products that catch your interest. Every range of tiling we offer is carefully selected to ensure it meets our quality standards. You can always rely on us to offer the best products at great prices. Our brick tiles are incredibly stylish and popular choices for both bathrooms and kitchens.
It is easy to see that we love tiles and aim to provide every customer with the best products we can. If you have any queries please feel free to call us on 08452 076414; we always look forward to helping customers.