It's spring time now and officially the start of the British Summer Time at the end of the month. That means it's time for a bit of spring cleaning and what better way to do so than to spruce up your kitchen or bathroom with some new tiles?

Simply changing the tiles of a room can dramatically change the atmosphere of it and create a fresh, bright new look. Many people choose to change up the feel with a new colour scheme or tile feature rather than doing expensive remodeling work. It's a great way to save money but also spice up your interior design.
This can be done in a variety of ways. If you are going for a modern look that's sleek and edgy, you could try some metal mosaic tiles. They're state of the art and look great in a more contemporary use. If you're going for more of a traditional look you could try brick tiles. These types of tiles create the illusion of a brick exterior inside and come in a number of different colours. To make tiles stand out and become a centrepiece of a room, you could try a bright kitchen splash-back or even create your own unique mosaic tile pattern.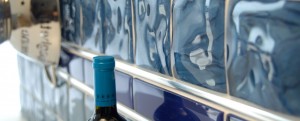 Whatever tile you need, you can find it with us. At The English Tile Company we offer some of the best tiles in the whole of the United Kingdom at extremely competitive prices. Whether you're looking to brighten up your kitchen, bathroom, or even hallway, we can help. With our plethora of beautiful, outstanding, and quality designed tiles we can help you turn a boring and dull room into something truly special.
If you would like to know more about our tiles and products please do not hesitate to get in touch with our friendly team today on 08452 076414 and we'll be more than happy to help. Alternatively email enquiries@english-tiles.co.uk and we'll get back to you as soon as we can.